Henry S. Winokur is a Washington, DC native!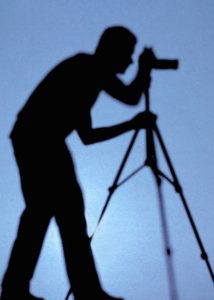 He attended schools in Montgomery County, until 10th grade, when he switched from MCPS to Sandy Spring Friends School ('70), and actively began to pursue his interest in photography. While there, he had his own small darkroom and worked for the newspaper and yearbook, while being a full participant in all other school activities.

At Cornell College in Mt. Vernon, IA, Henry ('74) worked for the school's yearbook, newspaper, and PR departments while fully participating in college life. He photographed all aspects of life at a small liberal arts institution. For his senior thesis, he did a massive photo restoration project for the Iowa State Historical Society, the results of which were displayed in the Iowa State Capital building in Des Moines in the spring of 1974. The film and prints were all processed with then-accepted-archival processing standards. All of the images were mounted to then-accepted-standards of archival mounting (acid-free materials).

In the years since, Henry has always had a darkroom nearby, and worked mostly in black and white until late in his film experience. (Printing from color negatives, isn't easy if one doesn't have a good "eye" for color correction.) From the beginning, Henry has been almost exclusively a 35mm photographer.
In 2004 after 36 years as a film user and prior to his first international motorcycle trip to New Zealand, Henry made the switch to a digital single lens reflex (DSLR) and has not looked back. His interests in photography are varied, and given the opportunity he will shoot—with a camera—just about anything.

Henry feels that working digitally is much easier and yet much more difficult than film–all at the same time. He is more than happy to discuss why that is, if you'd like. See the contact form on the photo portion of the site.
His current photo gear consists of a full-frame, semi-pro DSLR (digital single-lens-reflex), some lenses, a strong tripod and other "necessities".

He is a big believer in printing images–and the bigger the better! His printer is a pro-model Epson ink jet which uses archival pigment inks. It is capable of printing to nearly 17″ high and as long as they need to be. Henry has an abiding interest in panoramic images which he creates by taking multiple images. He has some panoramas that are over 12 feet long!. Prints from his printer, properly mounted and taken care of will last considerably longer than he expects to–at least 100 years!

Henry has worked with Eliot Cohen as his Photoshop/Lightroom instructor since 2005. He continues to work with Cohen on improving his skills with the software.
Henry has traveled on some of Cohen's photo workshops around the world, visiting locations as diverse as Zion National Park, UT, the Valley of Fire State Park in NV, Bandon, OR, and the redwood forests in northern CA, the Olympic peninsula in WA, the Patagonia region in southern South America, and Iceland/Greenland. Who knows where he will be found next?

In 2019, he traveled to workshops in Lubec, ME, Yellowstone NP (WY) and Death Valley (CA). He also visited for the 1st time, Grand Canyon NP. After the Yellowstone workshop, he drove up to Missoula, MT and visited friends Julie & Jim. While there they spent a 1/2 day driving part of the Going-to-the-Sun RD in Glacier NP. Unfortunately the Park was getting ready to close and travel was very limited, but he was able to get some interesting shots, never-the-less–at least he thinks so!

Henry updates the photo pages of this site often, so please check back from time to time as things are a-changing.
All of the images are for sale. But you cannot download the images directly. If you are interested in a purchase, please get in touch with Henry using the contact form. If you're not interested in purchasing one of Winokur's images for yourself, but you have one of your own that you'd like printed and perhaps mounted, be sure to get in touch, as Henry does custom printing work. References available, of course.
Henry thanks you for stopping by. Click the button below to go to the image pages of this site.
In the future you can reach the photos portion of this site directly at https://photos.henrywinokur.com.