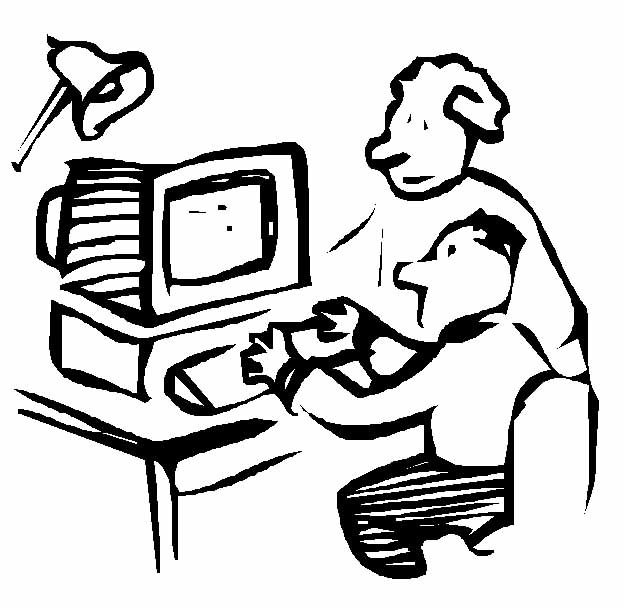 Henry Winokur, aka PC .HLP has been in business since 1990(!). He was probably the first person in the DC area to recognize that home users would need help with their Microsoft Windows-based computers.
PC. HLP provides user-friendly, on-site support (yes, that means we make house calls) for users of the Windows operating system. If you would like, PC .HLP can teach you how to use your Windows PC's hard- and software, answer your questions in a way you can understand, and teach you the jargon of computing. We "hold your hand" as necessary, so you don't feel like you're stuck out in the wilderness with no place to turn and no one to ask if you run into trouble when using your PC. PC .HLP is happy to make equipment recommendations for users purchasing new gear (both hard- and software).
PC. HLP is honest. No matter what you read below in the Recommendations section, we don't know everything. If someone tells you they do know everything, (or implies it) we say "RUN from them as fast as you can!!!" Unlike other vendors, we won't lie to you. If we don't know it, you'll be the 2nd to find that out and it will be sooner, not later.
After all, the point is to give you the best service. Lying to you for whatever reason is simply not our way.
You might be wondering how we came up with the name PC .HLP. In the early '90s, when we were trying to register a name with the state of Maryland, the name PC HELP was already registered and though it was our first choice, we needed something different. We came up with .HLP because that was the extension of Windows 3.1 help files. Yes, it's a bit esoteric, but we like that kind of play on words.
PC .HLP responds to requests for on-site help in the general areas of Montgomery County, MD, Northwest DC, and Fairfax County, VA.
In some of his spare time, Henry is a volunteer at the Jewish Council for the Aging's Rockville, Maryland office. He has been there since 2015. Currently he volunteers in their Career Gateway program, which prepares adults over age 49 to rejoin the work force. He teaches about what else? Windows and components of Microsoft Office (Word and Outlook). In 2017 he was awarded the JCA's Volunteer of the Year award, and is highly valued for his teaching skills and enthusiasm.
In some of his other spare time he is an amateur photographer. If you'd like to see some his photos, you can do so by clicking on the photography link at the top of the page.
"Henry is a terrific resource!  He has always responded when I needed help and on several occasions has gone out of his way to match PC repairs to my complicated schedule!  I can't recommend him enough!"  Barbara P., in Bethesda.
"PC .HLP has bailed me out more times than I like to acknowledge. He's always available when he's in town; he makes house calls; he always diagnoses the problem correctly; and of course applies the correct solution. AND in addition he sends very helpful information about computer issues to his regular clients. I'm very glad to be counted among them. I recommend him without reservation." Barbara G., in DC
"For close to 20 years, Henry Winokur has taken care of several computers and associated equipment for me, in the process, teaching me to be able to do a lot for myself. I call Henry my guru—my family and friends know him that way, and I've recommended him to several people who've needed help."  Judy O., in Bethesda
"For over 20 years, Henry Winokur has been assisting us with our computer set-ups and problems.  We use him–and would not consider working with anyone else–because he is attentive, responsive and knowledgeable.  When I first called him due to a virus taking over my computer, Henry came right over and helped me to fix the problem.  He never denigrated my very basic computer skills or indicated in any way that I was at fault.  He put into place a system with back-ups and virus controls.  Since then, he has built new computer systems for us – ones that work for each person's needs – and kept the old ones going as long as they would go.  If there is an emergency, he comes right away and, if he cannot come immediately, he will coach me through the temporary patch. And he does it in a way that I understand.   I am really grateful to whomever told me about Henry.  He has kept us going on our computers without major incidents for so long.  I don't know what we will do when he decides to retire!"   Cary R., in DC
My husband and I have relied on Henry for more than a decade for all of our computer technology issues.  He has guided us through the bewildering choices that come with constant changes in soft and hardware, virus protection, data migration and storage, and internet and WiFi access.  Always attentive to our needs and budget, he is reliable, knowledgeable and patient.  If he (rarely) comes up against a problem that he can't resolve, he reaches out to his network of experts and gets the job done.  S.K., in Chevy Chase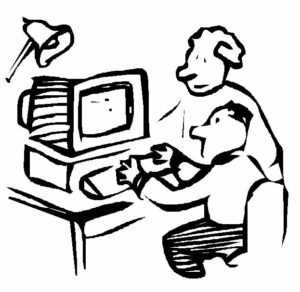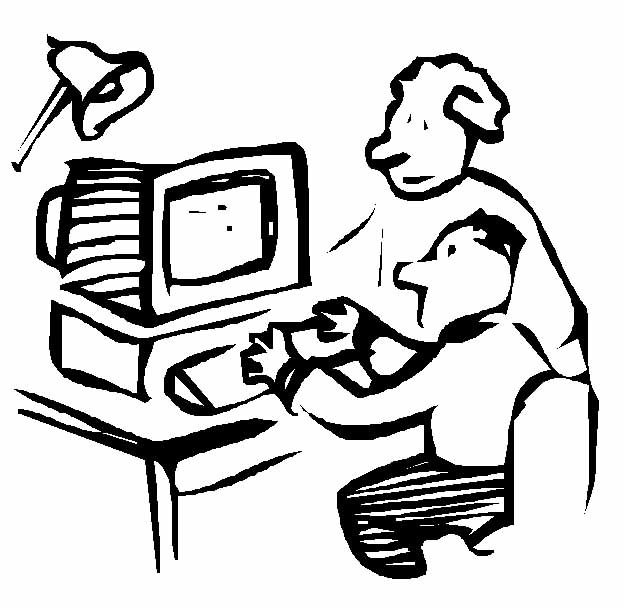 PC .HLP Computer Consulting

serving Montgomery County, NW DC and Fairfax County

Landline:  301 320 2104
Or send an email using the form to the right >>>>